Contributing to shared strategies for environmental conservation in the Mekong region
When The McConnell Foundation expanded our International Programs in 2006, Lao PDR was selected as a second country of focus due to; need, identified funding gaps, potential for impact, and because many refugees from Laos and their descendants call Northern California home.
The McConnell Foundation values collaboration and coordination and it was important to seek out peers in the Mekong region. In 2016, we joined the informal peer group, the Lower Mekong Funders Collaborative and began participating in the newly formed Lower Mekong Network. Both networks have been fruitful for supporting trust-based collaboration, knowledge sharing, and increased impact.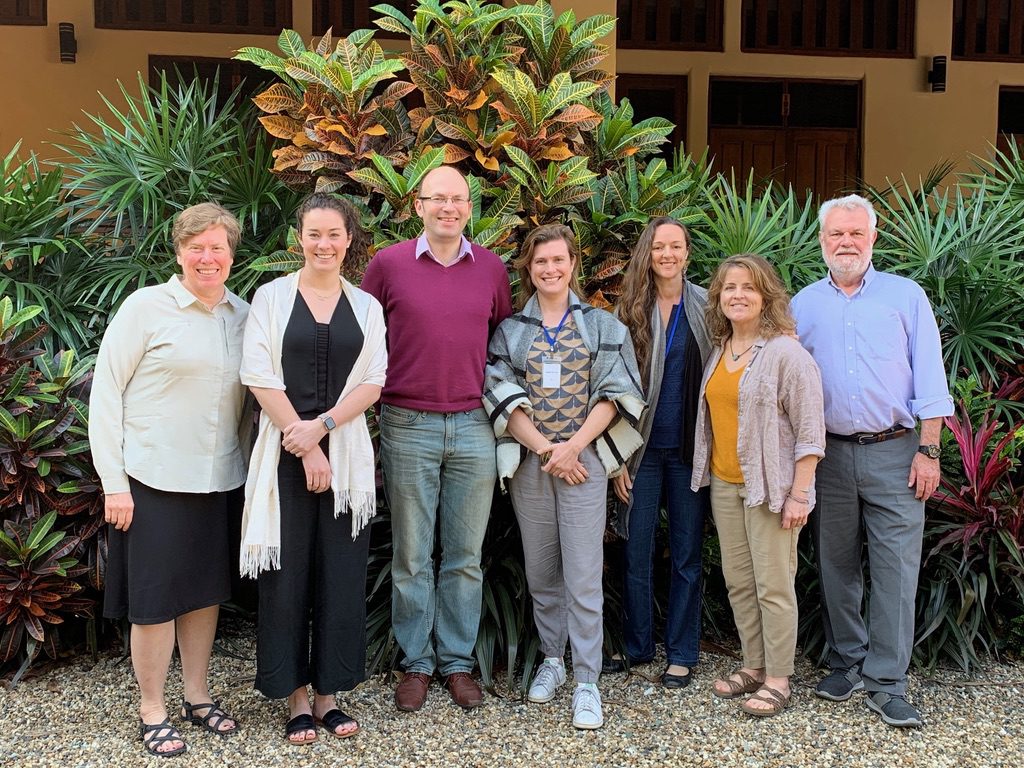 Lower Mekong Funders Collaborative:
In 2009, the MacArthur Foundation, Margaret A. Cargill Foundation, and the McKnight Foundation started meeting informally to share information and discuss grantmaking strategy for the lower Mekong region. In 2010 the Critical Ecosystem Partnership Fund (CEPF) joined this funders group to discuss common interests. Subsequently, the four donors agreed to fund an update of the Indo-Burma ecosystem profile initially conducted by CEPF.
The ecosystem profile presents an overview of the Indo-Burma Hotspot in terms of biodiversity conservation and civil society contexts and was completed in 2011. It serves as a roadmap for conservation efforts in the region and situates individual funding priorities (of the initial four grantmakers) as a touchpoint for how each foundation's individual efforts align.
In 2015, the funders group began exploring how the mutually beneficial joint meetings could be expanded and deepened to leverage the cross-regional, cross-discipline expertise of the grantees, to increase impact, support regional coherence and explore efficiencies. The Lower Mekong Funders Collaborative and partners in the region co-created the Shared Situational Analysis in 2018, steered by CEPF.
Since then, the Collaborative membership has changed and grown and remains focused on 1) identifying priority needs, opportunities, and funding gaps in the lower Mekong region, 2) sharing pertinent resources and information, and 3) supporting collaboration among grant partners in the region. Member funder organizations rotate hosting an annual in-person meeting and bi-annual virtual updates.
Stanford Social Innovation Review
---
Lower Mekong Network
The purpose of the Lower Mekong Network (LMN) is to provide a platform on which to build common understanding, to learn, share, and discuss strategies, to pursue common purposes and address common challenges so that each individual organization's position will be strengthened, aiding them in achieving their goals in the Lower Mekong region.
The LMN includes organizations taking a range of approaches on environmental issues from research to advocacy to livelihoods support, and from conservation to human rights based approaches and community organizing. The network centers a community rights and human rights based approach in work on environmental issues.
Lower Mekong Network Vision:
People are in harmony with nature, our natural ecosystems thrive, destruction of ecosystems has stopped, ecosystems are restored and protected with inclusion of local governance and stewardship of resources and economies are vibrant, resilient, sustainable and inclusive.
A great benefit of the Network is the opportunity for nonprofit leaders to talk informally with peers across the region, build trust, and support one another, as well as the opportunity to collaborate across local NGOs, INGOs, and funder organizations. The Network is governed by a working group of members that strives to achieve a balance across gender, nationality, indigenous peoples, and type of organization.