About the McConnell Scholars Program
The purpose of The McConnell Foundation Scholars Program is to identify and support students qualified to bring about positive change in their communities. Ideal candidates are high-achieving students, are among the first generation in their family to attend college, have overcome personal challenges, have positive influence on younger siblings or community members, and demonstrate commitment to the values of giving back and caring for others. Special consideration is given for those who have overcome significant challenges such as homelessness, participation in the foster-care system, or multi-generational poverty. Other excellent candidates are high-achieving students who come from more advantaged backgrounds, but who are very aware of their advantages and have shown extraordinary personal commitment to serving others.
The McConnell Scholars Program is a social investment. Return on that investment occurs when our Scholars are successful in attaining their academic, professional, and personal goals, and use their success to help others succeed. The one personal characteristic all Scholars share is a genuine concern for the well-being of others. It may be expressed differently from Scholar to Scholar, but it's always there.
Types of Support We Offer
Recipients of The McConnell Foundation Scholars Programs have access to $30,000 of financial support during their academic careers. They may request up to $7,500 per year depending on their individual financial need. Unused amounts may be rolled forward for a total of six years. If our students finish their initial degree goals with time and money left over, they can use the remainder for the next higher degree goal. For example, McConnell Scholars who finish an associate's degree and transfer to a qualified four-year university may use their remaining funds at their transfer institution. Scholars who finish their bachelor's degrees within five years may use any unspent amount for graduate programs. This benefit is especially useful for Scholars who are also recipients of major scholarships such as The Ford Family Foundation Scholars Program as they can defer the entirety of their McConnell funds until graduate school.
Financial support is a necessary ingredient in student success, but it isn't the only one. McConnell Scholarship Program Officer Dave Tanner monitors, advises, and supports each of our recipients through their college experience and beyond. His first priority is the well-being of each student in his care. Dave is highly interested in the transformative effect of the college experience on student growth, aspiration, and self-identity, particularly for non-traditional and first-generation college students. He seeks to help our recipients achieve holistic success by focusing on their strengths, and helping them match their natural talents, interests, and aptitudes with their academic and professional goals. Dave cares deeply about each student's success and feels honored to have the opportunity to work with such talented, energetic, and community-minded people.
Every year on the second weekend in August, current and alumni McConnell scholarship recipients gather for a three-day conference at beautiful Camp McCumber. This conference is special because our students design and lead it themselves based on what they want to learn and what they have to share. We've had workshops on topics including coping with college academics, studying abroad, fitness and nutrition, stress management, personal finance and building credit, how to drive a stick-shift, finding internships, cooking on a budget, and many more – all lead by our students for our students. We also take time just for fun! The purpose of our annual conference is to help our students succeed in college and beyond by sharing useful information and developing lasting, supportive friendships and peer networks.
Students who wish to apply to The McConnell Scholars Program must meet all of the following conditions for their application to be considered. Please read them carefully before starting your application. 
You may apply to The McConnell Foundation Scholars Program if you meet the following requirements:
Residency in our service area

You live or attend high school in our service area of Modoc, Shasta, Siskiyou, Tehama, or Trinity County, or

you attend Big Valley High School in Lassen County or Hoopa Valley High School in Humboldt County, which serve students in our service area, or

You live in our service area and will transfer from Shasta College or College of the Siskiyous in the coming fall

You will start at a college or university in the fall term of the upcoming academic year

You may not apply if you currently attend college. Concurrent enrollment in high school and college courses is fine.

Students who are currently attending Shasta College or College of the Siskiyous may apply before March 5

th

of the same year they transfer to a qualified four-year university for the following fall term.

You may not already have a bachelor's degree.

You will enter a qualified college or university

The following colleges and universities qualify for McConnell scholarship funds:

All public community colleges such as Shasta College, College of the Siskiyous, Klamath College, etc.

All California State Universities such as CSU Chico, Humboldt State University, Sonoma State University, etc.

All University of California campuses such as UC Davis, UC Berkeley, etc.

All public universities within the United States.

Many private universities also qualify. For a detailed explanation and partial list, please

see below.

Financial need
You are not a "disqualified individual"

You may not be directly related to any McConnell Foundation Board of Directors or Program Services staff, or current volunteer selection committee member. 

Undocumented students who meet the above criteria are welcome to apply
Qualified Colleges and Universities
The McConnell Foundation Scholars Program financial award may be used at institutions that:
Are regionally accredited

Are not-for-profit

Do not discriminate in hiring, admission, or services based on race, color, sex, sexual orientation, gender identity, marital status, pregnancy, political ideology, age, creed, religion, heritage, ancestry, national origin, veteran status, disability unrelated to job or course of study requirements, or any other characteristic protected by law
The McConnell Scholars Program application is demanding, but don't let that intimidate you! Many students have submitted high-quality applications over the years, and you can too. The following tips can help.
Start early! Many students wait until the last day to start and submit their applications. This is a risky strategy that can result in rushed, lower-quality essays, and leaves no time to fix any technical problems that may occur. Leave yourself plenty of time!
Check the eligibility criteria carefully. The application is a lot of work, and you don't want to waste your time and effort if you don't qualify. This happens to a handful of students every year. Usually, it's because their Expected Family Contributions (EFC) exceed our limit of $5,711, or they plan to attend colleges or universities that don't qualify for McConnell funding. Don't let that happen to you.
Don't try to complete the application all at once. The essays require a lot of self-reflection and thought, so take your time. A little at a time is usually more effective than one marathon session.
Tell us a story! Some students make the mistake of just listing the qualities they think we care about. "I am determined, I am a hard worker, I care about my community…" If you are a hard worker, tell us a story or provide an example from your life that illustrates that. We want to get to know you as best we can, so make it personal. It'll help us remember you!
Have someone else check your work. While we don't make our selections based on grammar or spelling, it does make a good impression if you make every effort to submit a high-quality product.
Make sure you upload the correct documents: your transcript and your Student Aid Report or California Aid Report. These must be in .pdf or .jpg format and nothing else. Every year, we have students who submit the wrong documents, blank documents, and documents in the wrong format.
Submit your application before the deadline. We review applications as they come in, and we can help you fix any potential problems if you leave us enough time. We can't do that for applications submitted close to the deadline.
Give yourself a break! We've never had a "perfect" application, and we don't expect you to be perfect, either. Just do the best you can, and no matter what happens, you can be proud of yourself for being brave enough to give it a good shot.
Good luck!
Apply to The McConnell Scholars Program
The application to The McConnell Scholars Program is currently closed. Please check back in October 2021.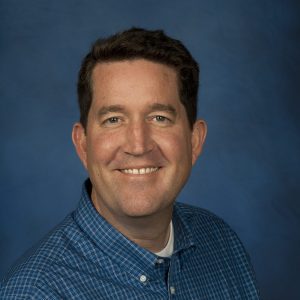 Contact Dave Tanner at
dtanner@mcconnellfoundation.org
or (530) 226-6233.