"Complete Streets" in Downtown Redding [Enjoy Magazine]
Viva Downtown, a grantee of The McConnell Foundation's Community Vitality program, collaborates with Enjoy Magazine for a "Downtown Details" feature. This month, it included a preview of the "complete streets" that are soon coming to Downtown Redding. Check it out!: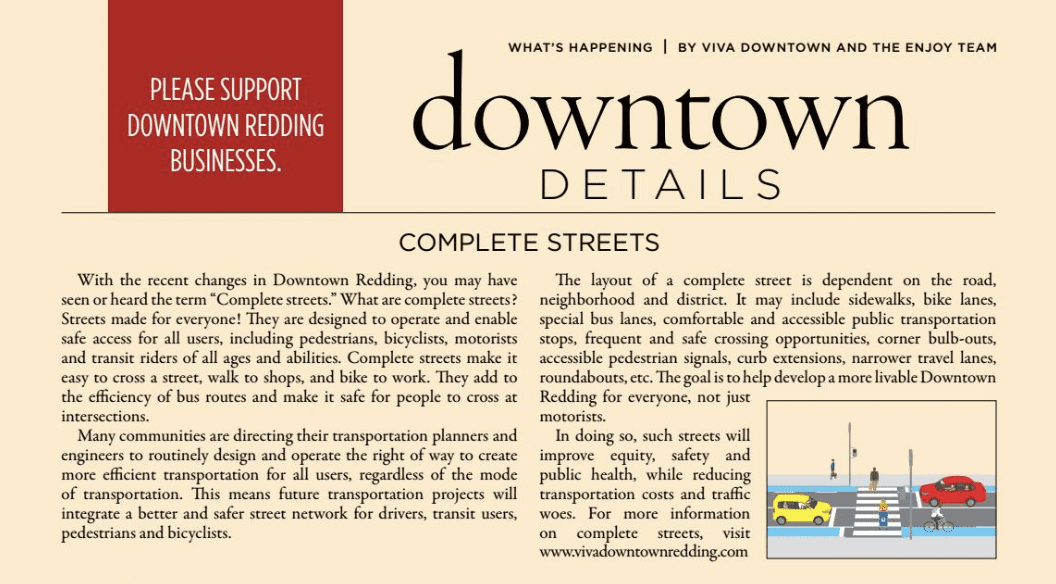 For the full September 2020 issue of Enjoy Magazine, click here.