Downtown Area Shuttle Service Continues (With Masks) [Enjoy Magazine]
Viva Downtown, a grantee of The McConnell Foundation's Community Vitality program, collaborates with Enjoy Magazine for a "Downtown Details" feature. This month, it included an update on the Downtown Area Shuttle (DASH), supported by The McConnell Foundation. It launched in September, and the piece describes the COVID safety measures that are underway. Check it out: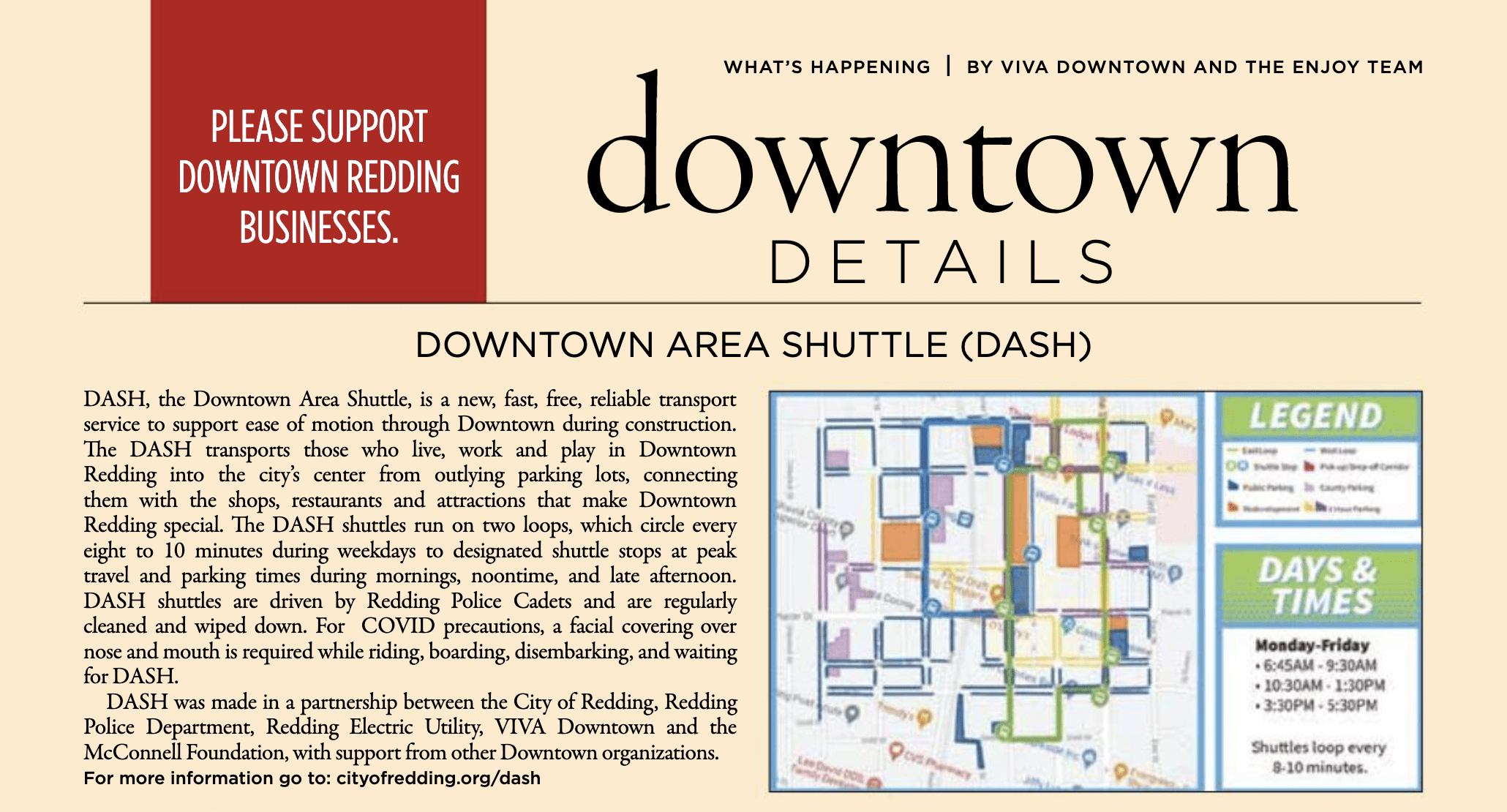 For the full October 2020 issue of Enjoy Magazine, click here.