"Now we have water where there used to be trees."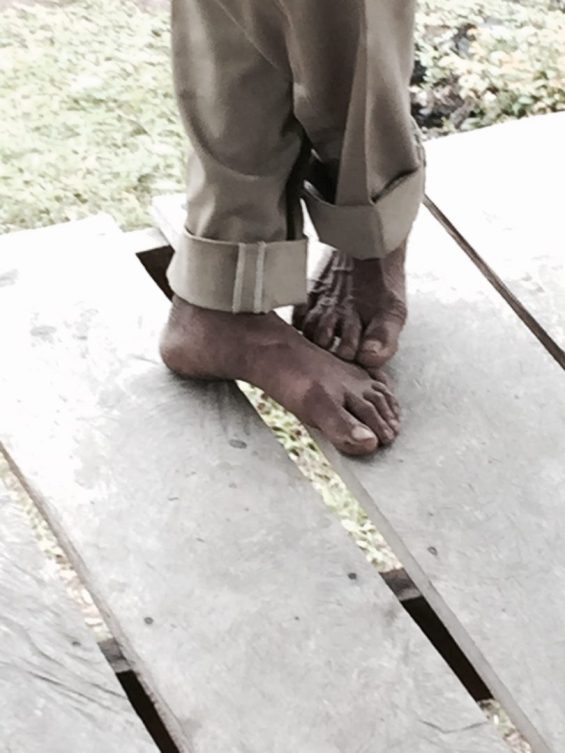 ---
In June of 2015, we visited a village in Laos situated not far below the huge Nam Theun 2 Hydropower project on the Xe Bangfai River. Many of the communities downstream from the dam, built in 2010, are adjusting to more frequent flood patterns that are based on schedules of power production rather than the weather. For this village, areas of land are now flooded year-round . We sat in a lookout shelter above a large scenic pond to speak with the heads of the village about their concerns and efforts at conservation.
The majority of this community lives off the wild-harvested products they sell at their small market. Commuters zipping by on the main road will stop to buy mushrooms, small game, escargot, freshwater fish, and many roots and herbs for sale. 
The new wetlands, irrigation canals, and fish gates have affected what kind of plants, fish, and animals can be found in these forests. To protect from overuse, the village committee has established the pond as a protected zone: banned from fishing or hunting of the reptiles that live there. It is said that many people now have to buy products at the larger market for resale at their local market rather than gathering them on their own.
This community would like to find a way to profit from their new ponds and wetlands, protect their water quality, and maintain their livelihoods. They are considering special fishing permits at a high fee so they can fund a new school building. The higher water levels are also creating problems for their systems of waste management, so they are seeking help to reduce and manage their refuse.
The McConnell Foundation supports this community and others through our grant to The Asia Foundation for the Community-based Water Resource Management project. The Asia Foundation is working with communities in the Xe Bangfai river basin to identify their water-resource priorities and supports them in achieving their goals. This project aims to assist communities in having an active role in the management of the resources on which their sustenance and livelihoods depend, and to make a contribution in preserving the pristine natural environment of Laos.