Downtown Holiday Tree Lighting Tradition Goes Virtual [Enjoy Magazine]
Viva Downtown, a grantee of The McConnell Foundation's Community Vitality program, collaborates with Enjoy Magazine for a "Downtown Details" feature. This month, it included a preview of the downtown tree lighting ceremony that is going virtual this holiday season.  In 2019, The McConnell Foundation gave a grant to Viva Downtown to establish an underground tree stand at the corner of Market & Yuba Streets. Tuen into the celebratory lighting online! Check it out: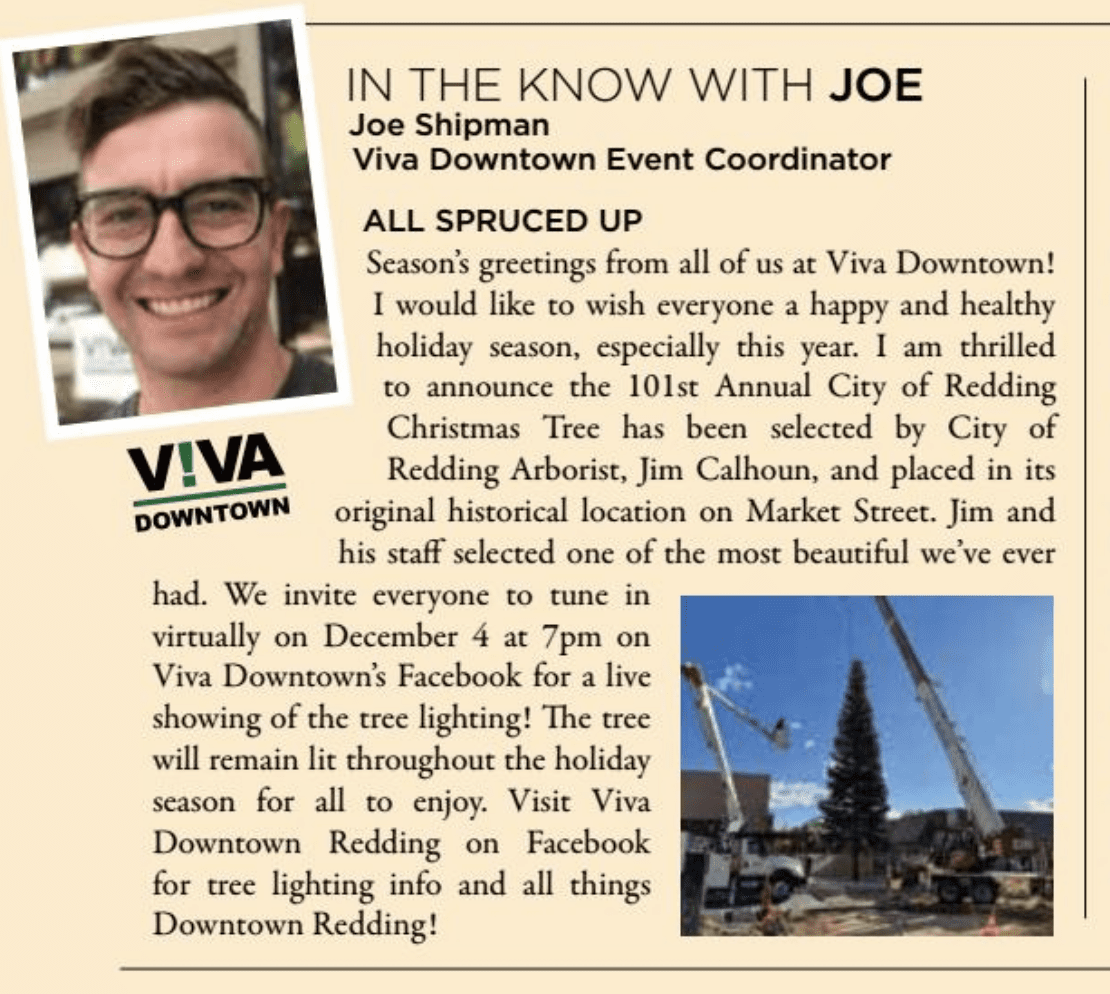 For the full December 2020 issue of Enjoy Magazine, click here.