Sharing Downtown Updates at Community Services Advisory Commission
On September 11th, members of The McConnell Foundation and K2 teams appeared before the City of Redding's Community Services Advisory Commission (CSAC) to share downtown updates, particularly regarding the urban greening components related the mixed use development dubbed "Block 7."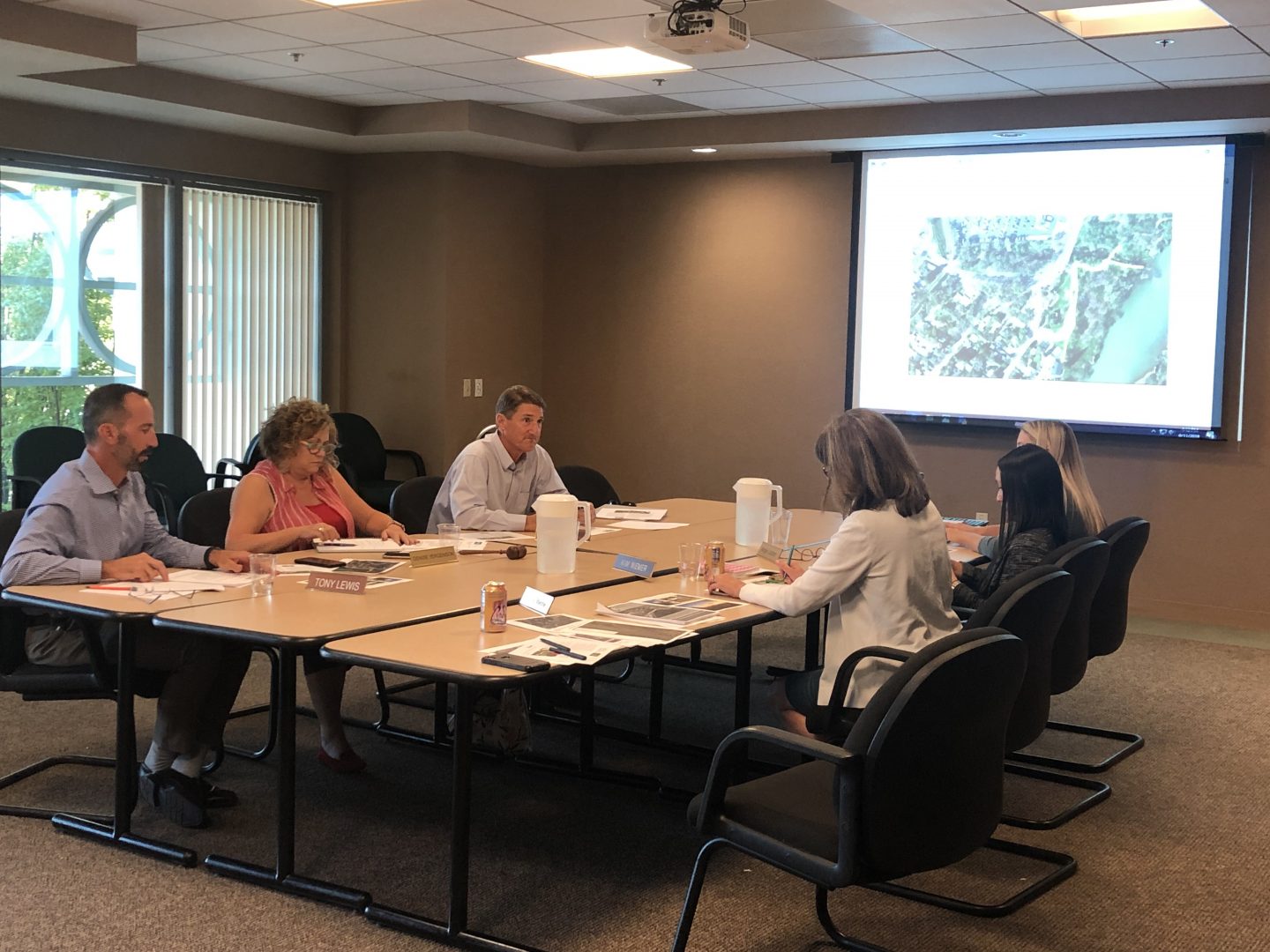 The Community Services Advisory Commission is a five-member board appointed by City Council to provide oversight of the Recreation, Park Development, and Park Maintenance Divisions, and contracts for the operations of the Redding Civic Auditorium and the Redding Convention and Visitors Bureau administered by the Community Services Department.
Recommendations regarding the following fall under the scope of the Community Services Advisory Commission:
Long-range planning of the development of park improvements and open space policy improvements, as well as the funding sources of said plans
The city's tourism and convention promotion activities
The establishment of policies which are designed to foster, facilitate, establish and maintain positive tourism, marketing, publicity, advertising and promotional programs which will encourage tourists to visit the Redding area, encourage convention activity, and seek to optimize the use of the Civic Auditorium
Programs or proposals which may facilitate, enhance or encourage positive tourism promotion programs and expanded convention activities
The funding and coordination of various tourism, parks, and recreation activities with other local and state or federal agencies
Additional parks, recreation, tourism or convention center programs where deemed appropriate, and to review and recommend policies for city council approval with respect to park development, open space policies, recreational programs, tourism promotion programs, and convention activities
The reviewing of proposed capital expenditures regarding parks, open space, recreational programs and facilities, and advise the City Council and the Department of Community Services as to how the proposed capital expenditures relate to the objectives and policies of the City regarding parks and recreation.
Commissioners are appointed by the City Council to four-year terms and are limited to serving two consecutive full terms. Commissioners must be residents of the City, employed within the City, or own a business located within the City.