Construction Update: USPS Finds New Locations for Post Boxes near Parking Structure
Last night our project development team received word that the United States Postal Office has found new homes for the post office boxes that are on the southern end of the California-Market Alley in downtown Redding. The relocation is set to take place no sooner than Tuesday, March 10th.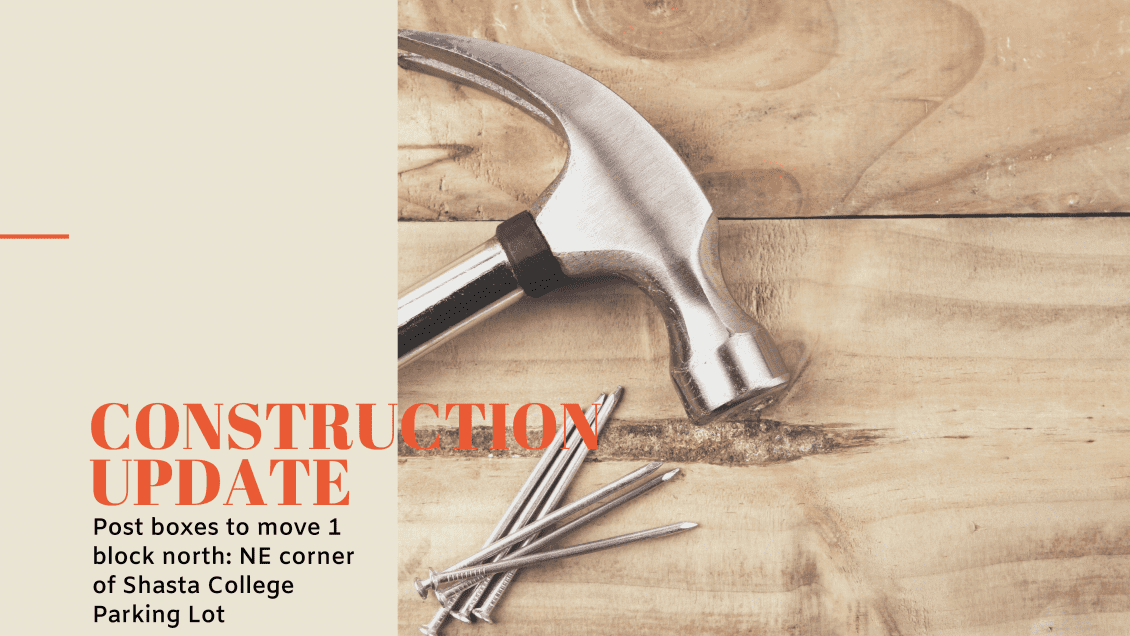 The routines of daily life–like checking the mail–are important, so we wanted to share this right away with downtown neighbors.
Downtown businesses: consult this map to find your new location. Photos are included below, so that you'll know you're in the right spot.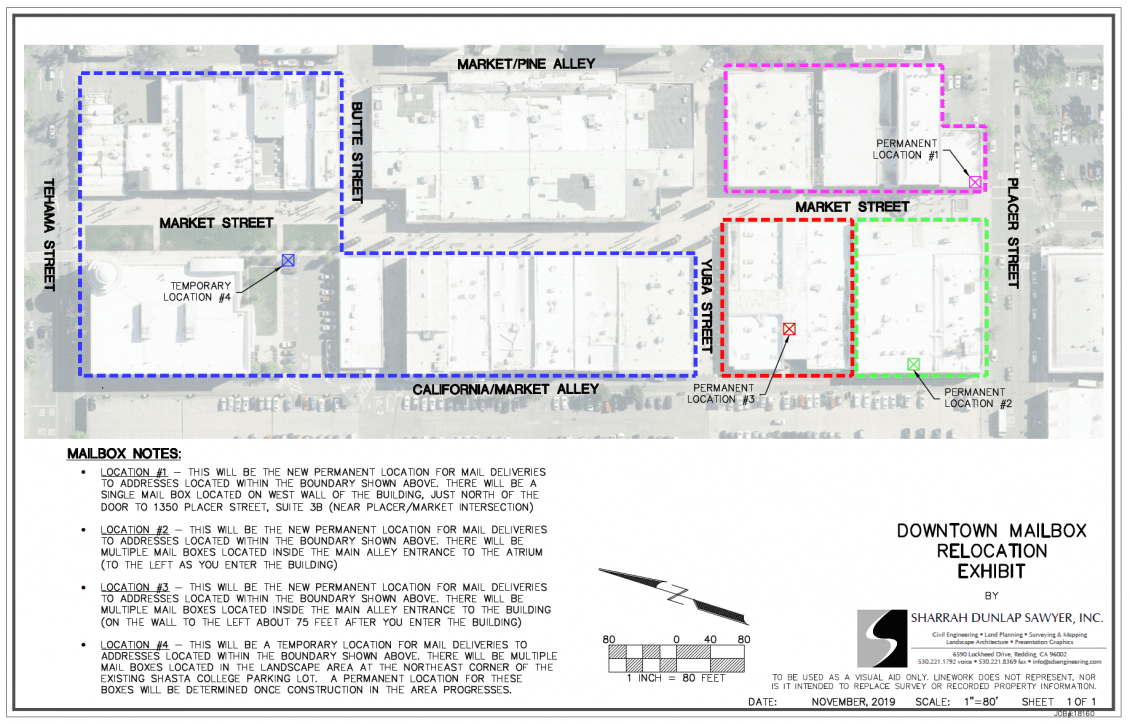 Thanks to the teams from USPS, Shasta College, SDS, Modern Builders, and the City of Redding for helping facilitate this move.
Signage has been posted onsite to give downtown businesses & organizations advance notice prior to the move next week: