Invitation: Music Festival in Downtown Redding Oct. 18-19th
See you in downtown Redding next weekend for the inaugural Redding Roots Revival Music Festival. Get your tickets here. Family friendly! Kids 10 and under are free!
Per the Enjoy Magazine article about the festival by Jon Lewis, "The Redding Roots Revival Committee's mission: promote downtown Redding through a weekend of live music by regional and national acts and launching an annual festival that helps pump energy into the recently designated Redding Cultural District. The result: A two-day festival with continuous entertainment by 18 confirmed acts (with more to be added) on two main outdoor stages that are within easy walking distance of each other. Both will offer food and beverage options and festivalgoers will be encouraged to explore other downtown venues that will be hosting local acts." Here is the schedule. Click here to get your tickets today!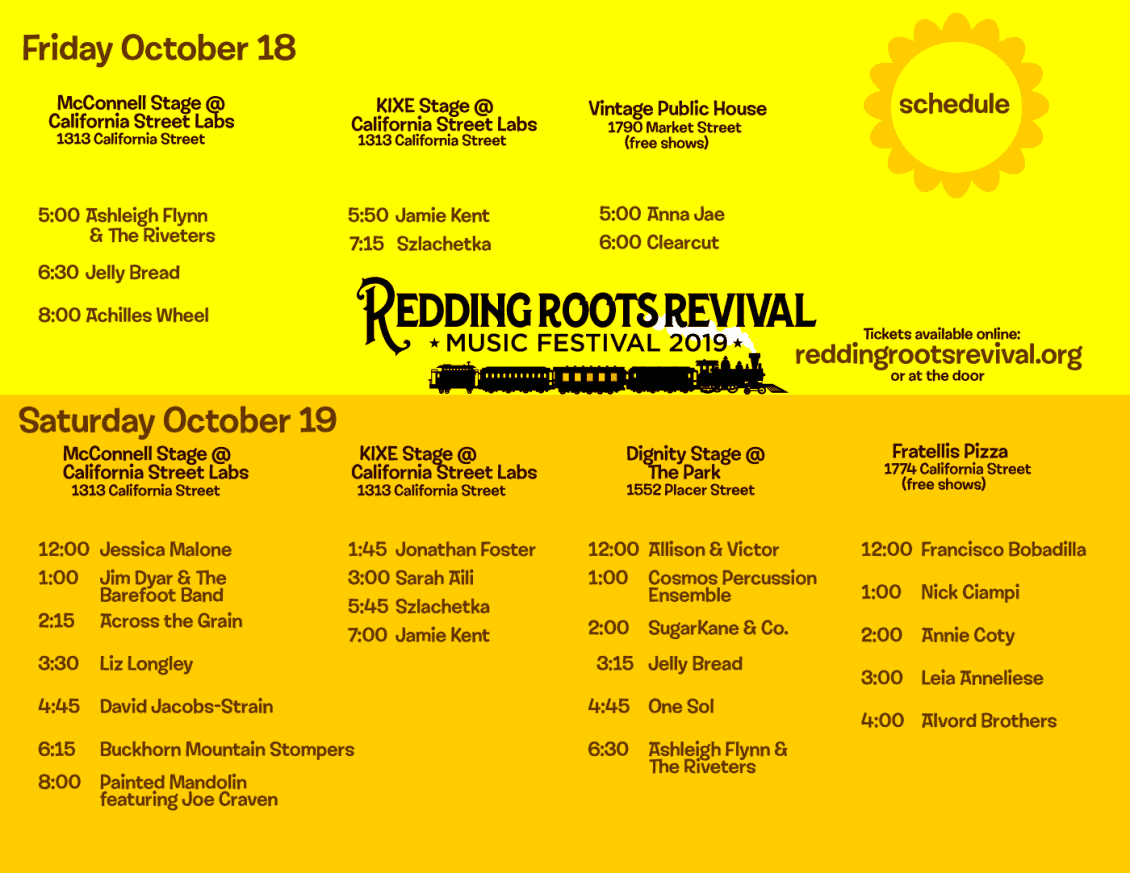 Related Posts: