What to Expect: Phase 1 Demo to begin 11/11/19
Next week, the northern end of the parking structure at the corner of California and Tehama streets in downtown Redding will close. The southern portion of parking structure will remain available during Phase 1 Demolition. For information on where to park during this transition, go to: https://www.cityofredding.org/downtown.
To access the new, free parking that The McConnell Foundation has made accessible to the public one block north of the parking structure at the corner of California & Tehama streets, enter from the California Street side (1313 California Street). You know you're in the right place because it looks like this: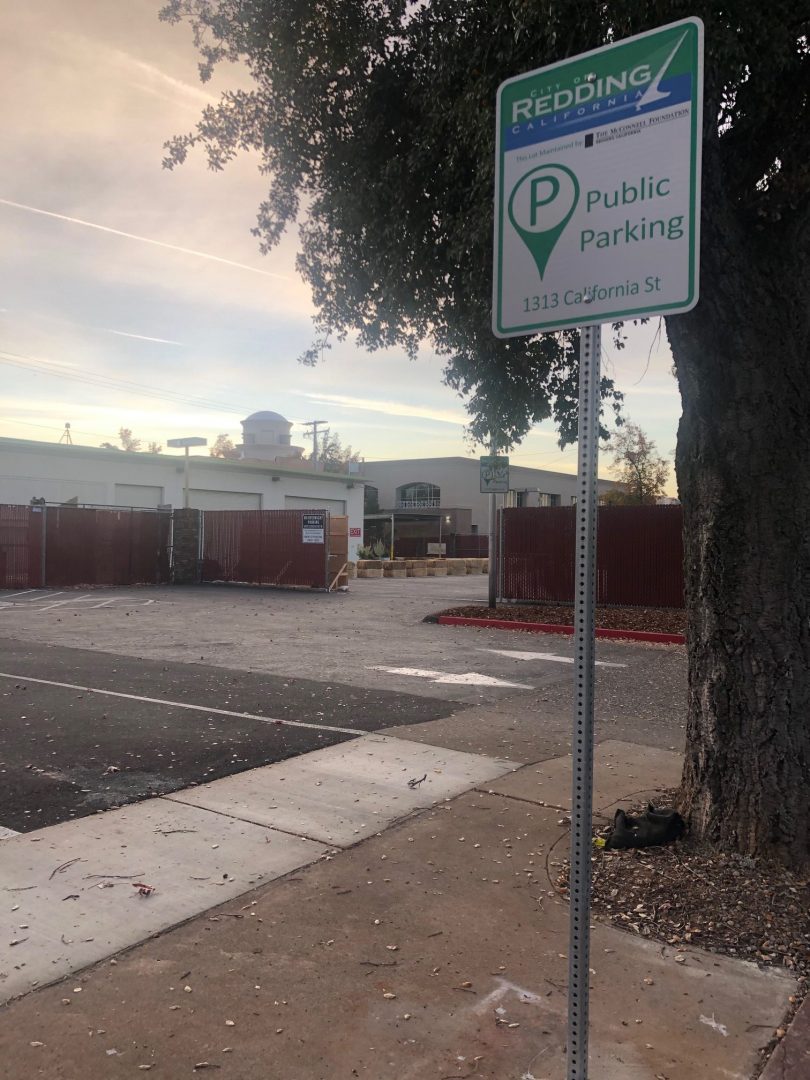 Parking will be available to the public from 7AM to 10PM Sunday through Friday. On Saturdays, the northern portion of the lot will remain available, and the courtyard will be used for community events with kid-friendly activities at California Street Labs.
Recent updates:
What will be built in its place? A mixed-use development to help make downtown more vibrant.